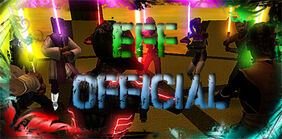 So called Official Events are the happenings planned in advance. They are usually announced on forum and well attended.
Oficial Events are mainly Weekly Events or the special ones like EFF birthday or Christmas. We have Weekly, Monthly and Set point Events of all kinds and they will be posted here when carried out
Official Events
Old Events (missing data)
Unknown Time events:
Ad blocker interference detected!
Wikia is a free-to-use site that makes money from advertising. We have a modified experience for viewers using ad blockers

Wikia is not accessible if you've made further modifications. Remove the custom ad blocker rule(s) and the page will load as expected.