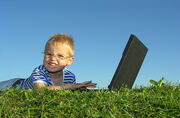 If you are in »|EFF|« and you have siblings/mates who also play JA you must know that you take full responsibility for their actions.
So, if they lame, spam, troll or break any of our rules, responsibility will be yours.
Thats because we are unable to guess if it was you or your brother/sister/friend.
There were many situations when people who broke our rules were saying that it was,for example, their sibling who lamed/spammed/trolled while they were out.
As we can't check it for sure, you will take responsibility for any misbehaving under your ip adress.
Ad blocker interference detected!
Wikia is a free-to-use site that makes money from advertising. We have a modified experience for viewers using ad blockers

Wikia is not accessible if you've made further modifications. Remove the custom ad blocker rule(s) and the page will load as expected.