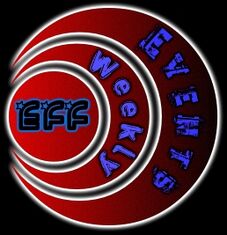 WE Series has been running for couple of months now. Some times we had alot participants sometimes we barely had any.
There are 2 types of events ~ Fun & Skill events.
New events will be added. WE Series usually take place on Friday or on Saturday.

WE Events:
4th June 2010 - Power Duel/CTF
11th June 2010 - The Bunny Hop Contest
8th August 2010 - Rancor Assassin
13th August 2010 - Last Man/Woman Standing

Skill Events ---------- Fun Events
Ad blocker interference detected!
Wikia is a free-to-use site that makes money from advertising. We have a modified experience for viewers using ad blockers

Wikia is not accessible if you've made further modifications. Remove the custom ad blocker rule(s) and the page will load as expected.